By Kristy Johnson.
When you think of Christopher Scott, more comes to mind than just a choreographer – he's a dance innovator and storyteller. This can be seen in his choreography for the latest in the Step Up franchise, Revolution.
A familiar face on screen, Chris has lent his hand to Fox's hit dance competition series, So You Think You Can Dance, for which he received his first Emmy nomination at this year's awards.
Dance Informa caught up with Chris to chat about the success of Step Up Revolution.
How was the experience of choreographing for Step Up Revolution?
I started off my role in the franchise as the character 'Hair' in Step Up 2: The Streets. So being behind the camera five years later was a little surreal! It made the experience extremely special. Not to mention getting to create routines with some of the most incredible dancers in the world, all while working under supervising choreographer Jamal Sims, who just happens to be one of my mentors, director Scott Speer, who set an endless idea of what we could do in this film, and executive producer Adam Shankman, who has been such a big part of bringing dancers to the forefront as he's a dancer himself. And three months in Miami! Basically it was a dream job!
Which parts of the choreography did you have a hand in?
I was in charge of choreographing the 'Office Plaza Mob', with 65 dancers in suits shutting down an office building in a display of protest. I also had a part in the 'Museum Mob'. Jamal Sims gave me the piece to choreograph with the Hoberman Spheres (expanding 3D spheres) featuring Twitch. Then we all came together for the finale where I was in charge of Adam Sevani's section with the riot shields, the b-boy section and Madd Chadd's robotic police officer section.
How inspiring was it to be in Miami?
Miami is a really inspiring place for art! It has such a strong culture that being there really influenced the outcome of the choreography in some ways.
Is the Miami dance scene very different to LA?
I actually know a lot of dancers in LA from Miami, so I felt very at home there. I have to say though, some of the best b-boys in the world come from Miami! They call it 'Flava Florida' and if you have ever seen Skill Methodz crew, Flipside Kings or other Miami crews, you might know what I'm talking about.
Some dance movies don't always do so well at the box office. Why do you think the Step Up franchise is always such a great success?
I think the fact that it was a franchise built by dancers and people who genuinely love dance. The executive producer Adam Shankman, and Anne Fletcher who directed the first installment, have had an amazing dance and choreography career of their own. Then comes along Jon M. Chu, who directed the second and third installments. He put so much care into making sure the dance was authentic and shot in a way not to distract from the dancers but to enhance them. He also just happens to be an amazing storyteller and I think he plays a huge role in the success of the franchise.
How important has the Step Up series been for hip-hop culture?
I think it has been extremely important! There's a whole generation of kids out there that haven't seen Beat Street or Breakin. The Step Up movies have given that generation a dose of what I got growing up. Step Up 3D actually opened with a montage that spoke about hip-hop. The franchise has done a great job of showing that style to the masses in a really great way. For some people it might still just be a bunch of people spinning on their heads, but I know personally that it has inspired kids to train in these dance styles and respect them as art.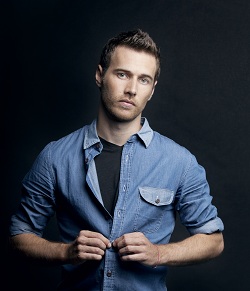 Congratulations on receiving an Emmy nomination for this year's awards. You must feel grateful to shows like So You Think You Can Dance and Dancing With The Stars for giving dance the recognition it deserves in the media.
Absolutely! They have created a place for dancers to be the stars. I am still amazed when I'm with Twitch and someone asks him for his autograph. He's getting recognition for being brilliant at an art form, which hasn't happened much since the Gene Kelly days. These shows have also given someone like me a place to tell stories through movement to a huge audience on a weekly basis, and has given us the opportunity to inspire a whole other generation of dancers who are going to continue to push the boundaries of dance in the future. So yes, I'm extremely grateful for shows like So You Think You Can Dance, Dancing With The Stars and America's Best Dance Crew.
What's next for you?
I'm currently working on some projects for Jon M. Chu's new dance lifestyle channel on YouTube called DS2DIO. I have been directing various episodes of a show we have in the US called Studio City, which features some of the best freestylers in the world dancing in a very specific location to them.
Photos by Gabriel Goldberg.