Australian ballet star Paul Knobloch is dancing his way to America. After eight years as a leading dancer with The Australian Ballet, Paul left at the invitation of Artistic Director Gil Roman to join the prestigious Béjart Ballet Lausanne in Switzerland. Now the US is calling as Paul has landed himself a position to dance in San Francisco with the renowned Alonzo King LINES Ballet.
Alonzo King is a bona fide visionary in the ballet world today. He communicates ballet as a science – founded on universal, geometric principles of energy and evolution – and continues to develop a new language of movement from its classical forms and techniques. He is one of few known for connecting audiences to a profound sense of shared humanity in dance and it's no wonder Paul's creative energy is being pulled to his realm.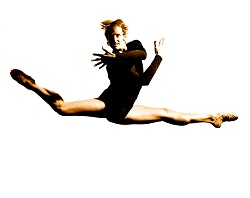 Knobloch's exceptional artistic talents have propelled him from a young age to achieve national and international recognition as an outstanding dancer, artist and partner of the highest caliber. His continued success as one of the few elite world-class Australian dancers is highly acclaimed by critics and peers alike in both classical and contemporary dance. He has graced the stages of the world and danced throughout Australia, the United Kingdom, Europe, China, America and Japan.
Paul made his mark as a choreographer with The Australian Ballet in 2006 whilst still in high demand as a leading dancer within the company. He continues to enjoy the benefits as both a dancer and choreographer on the international stage, having created works for the Australian Ballet and the Australian Ballet School as well as new works entering the repertoire of Canada's Ballet Victoria. Paul hopes his exposure to the American dance scene will also open up new opportunities for future choreographic collaborations.
But for now, dancing is his priority and the excitement of "working with the King" is what he most looks forward to.
 "Alonzo is a true master of dance, equal to that of Balanchine, Kylian, Forsyth or Béjart. His philosophy about dance and his knowledge appears endless. He brings the best out of his dancers and has given me a new breath of inspiration and love for dance that I thought was not possible. I can't wait for the new journey that lies ahead", said Paul.
Photos: Silas Brown