Creative careers in dance related industries
By Emily Yewell Volin.
Most dancers aspire for professional performance work and many will achieve this goal but the fact remains that a dancer's prime performance years are limited, if ever realized. However, if dance is a person's passion, an evolving career within the field translates to immense job satisfaction for many transitioning artists. The analytical skills, perseverance and discipline learned through the study of dance are well known to help individuals recognize and commit to virtually any aspiration. With a little creativity and an open mind, a dance artist can produce and enjoy a lifetime of work in the field long after leaving the stage. 
I've contacted many dancers and collected their stories of dance life beyond the stage for this new series of articles. The resulting interviews are both informative and inspiring. Enjoy.
Founder of a Dance Company
Jon Lehrer, Founder/Artistic Director LehrerDance,
www.lehrerdance.org
Jon Lehrer holds a BFA in Dance from University at Buffalo and was a company member with Giordano Jazz Dance Chicago for ten years, including two years as Rehearsal Director and five years as Associate Director. Jon Lehrer also danced with Erick Hawkins Dance Company, John Passafiume Dancers, Merv Griffin's "Funderful" in Atlantic City and with the Radio City Rockette Christmas Spectacular.
"When I was performing and teaching I treated my career as if I was an entrepreneur. I always knew I wanted my own concert dance company, so when I was teaching I was honing my communication as well as artistic skills and when I was performing I was always cognizant of what worked choreographically and what did not.
Because I had a very diverse career (going from the classic modern of Erick Hawkins to Giordano) I was able to pull positive experiences from both into starting my company. Being exposed to these two very different styles and approaches allowed me to become very diverse in my choreography and teaching.
Simply put – I would advise you to treat your dance career as if it were a business you owned. Be an entrepreneur where the product you sell is yourself. Every person you meet and every experience you have as a dancer can directly benefit your future beyond the stage. I have met many dancers who just go about their routine without maximizing their experiences. I tell all my company members to remember the ABC of career longevity – Always Be Cognizant. You must be aware of everything going on around you in order to properly utilize those experiences to your benefit."
Director Performing Arts High School Dance Division
Denise Reeves, Director of the Dance Division at the Cobb County Center for Excellence in the Performing Arts, GA
www.cccepa.com/dance.htm
Denise Reeves has a Bachelor's Degree in Dance Education from the University of North Carolina and a Master of Education specializing in dance from Frostburg State University. Her teaching is derived from being a certified Royal Academy of Dance  teacher with intense training in the Cecchetti and  Vaganova methods.. She is the former Pilates director and is presently the Dance Coordinator of the Cobb County Center for Excellence in the Performing Arts, Pebblebrook High School.
"Dancers have so many opportunities to network by using their talents beyond the stage. They may possibly need to make connections by volunteering their time and work to get established and to demonstrate their skills to others so that their talents can be integrated  within an organization.  It is good to get involved with several organizations so that you get a wide perspective of the dance scene in their area. Dancers can discover aspects of the performing arts that they love and can pursue them with the same passion that they had when they were dancing.
While I was dancing, I had no idea that I was learning so many useful skills for my future beyond performing. A strong work ethic and discipline come with being a dancer. Injury prevention, photography, costuming, and working with technology issues (including obtaining music, recording music, lighting), etc. help in so many ways beyond the stage.
Dancing encourages a lot of self motivation to accomplish your goals. The motivation that drives performers carries over into the life of the dancer beyond the stage and throughout the rest of their life if they pursue other aspects of what they love."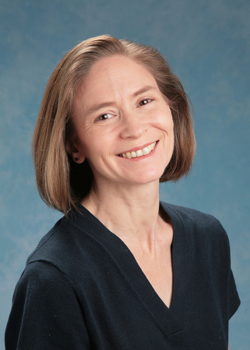 Writing for Dance
Cynthia Bond Perry, Dance Critic at ArtsCriticATL.com
M.F.A. Dance, University of Oklahoma
Instructor of Dance Kennesaw State University and Brenau University, GA
www.artscriticatl.com
Cynthia Bond Perry writes for the Atlanta arts website ArtsCriticATL and teaches dance at Brenau University and Kennesaw State University. Her articles and reviews have appeared in Dance Magazine, The Atlanta Journal-Constitution and many other publications.
Perry previously served as a full-time Lecturer in Modern Dance and Dance History at University of Oklahoma under the direction of Mary Margaret Holt. Perry received early training in Oklahoma City under Yvonne Chouteau, Conrad Ludlow and Joy Feldman and later studied dance composition with Harriette Ann Gray and Doris Rudko. Perry earned a BFA in dance from New York University Tisch School of the Arts, studying with Lawrence Rhodes, Kay Cummings, Linda Tarnay and others while performing in works by Rosalind Newman, David Gordon and Lorn MacDougal. Perry holds certification in Laban Movement Analysis, Pilates Mat and Zena Rommett Floor-Barre Technique®.
"When I write about dancers and choreographers, we have a special understanding because I've been there, too. I understand their intense joy and steely dedication. I know how much effort goes into a full-length production and what it's like to tour. My ballet and modern dance training help me to understand technical standards, style and genre. My experience making dances and practicing Laban Movement Analysis help me determine how and why dances are constructed.
Academic credentials matter if you're thinking of a career in dance history and criticism. See every dance performance you can, and write as much as you can. Seek mentors you respect. If asked to teach a dance related subject, such as history, music or anatomy – go ahead. Do the research and teach the course. Every ounce of knowledge you gain will serve you."
Developing your passions within the field of dance is a lot about diversifying your potential and developing the practical application of your talents. May you find success and fulfillment beyond the stage.
Top photo: Jon Lehrer working with LehrerDance company members Kurt Adametz & Marideth Wanat. Photo Jim Bush