Discount Dance Supply is the leading dancewear company in the United States for good reason.  Not only do they have the largest inventory and most extensive selection of styles in the US, they have something other dancewear companies' don't – heart.  This is demonstrated in several aspects of DDS, from the strong history of dance in its background and the network of customer-service driven staff it employs who feel like members of a family rather than co-workers to the creative and ambitious owners Brian and Rhonda Hill who continually strive for nothing less than excellence in all aspects of their business.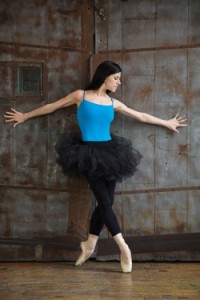 Perhaps the theme of family runs strong throughout the company because that is exactly how it started.  Before it became the 'one stop shop for everything dance' conglomerate that DDS is today, it was a small family owned shop run by dance teacher and enthusiast Linda Hill and her husband Ted Hill.  It was here, working at Hill's Dance Shop everyday after school beside their parents that Brian and Rhonda Hill watched, learned and came to love everything dance.  It seemed like a natural progression, then, for them to join forces as a brother-sister duo and take Hill's Dance Shop to the next level.
And take it to the next level they did, with six Discount Dance Supply stores in the Southern California area, a DDS mail order catalogue and website. DDS also works with several of the largest and most prominent dance companies, shipping internationally and taking orders from around the world.  In fact, the Discount Dance Supply name is so synonymous with dance that you'd be hard pressed to find a dance medium where they aren't reveled.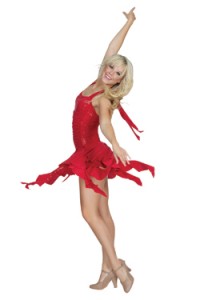 Part of DDS's success can be attributed to their breath within the dancewear world.  They market to just about every dance form-ballet, jazz, tap, hip hop, lyrical, ballroom and liturgical, and carry the top dance brands.  And their product lines for these various forms of dance include everything a dancer could need from shoes and dancewear to jewelry, hair accessories, bags, makeup and a line of informational books and DVD's.
Discount Dance Supply is also know for its string of successful catalogue cover models.  Equipped to do photo shoots in-house or on location, DDS has worked with the top dance companies like New York City Ballet, American Ballet Theater, Pennsylvania Ballet, Miami City Ballet, Alvin Ailey, Washington Ballet, Houston Ballet, San Francisco Ballet and Boston Ballet.  DDS has also worked with TV personalities from shows such as So You Think You Can Dance and Dancing With The Stars.  They also have dancers from the local studios come in to model the youth products, and run several Model Contest's to give kids from every state a chance at winning their place on a DDS catalogue and/or cover.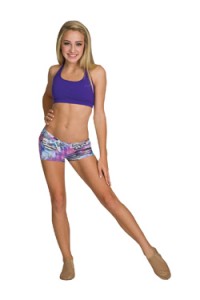 But just because the stars shine brightly on DDS and the company they keep, they are always quick to give back and support the dance community in need with monetary and material donations. Recipients of DDS's generosity have included St. Joseph's Ballet, Hurricane Katrina victims, the National Dance Association, and various Breast Cancer Foundations and they are continually looking for new opportunities to give.  DDS has also implemented a teacher's reward program in an effort to recognize the hard work and dedication of dance teachers' nationwide and promote dance education.
But perhaps the most important ingredient to DDS's recipe for success is exactly what customer feedback reports-outstanding customer service.  With a foundation of dance experienced and dance knowledgeable employees who strive daily to make every customer's experience with DDS a great one, Discount Dance Supply is a dancewear company-or dare we say dancewear empire-that is dedicated to and passionate about its products, its clients and its art form.  Now that's something to dance about!
Shop online today and see the incredible range.
www.discountdance.com
Or call Discount Dance on 800-328-7170.