This September, City Ballet San Francisco (CBSF) is returning to the location it has operated from for nearly 20 years, but it will be a newly renovated space equipped with a theater, multiple studio spaces, outdoor public plaza, housing and other newly constructed buildings.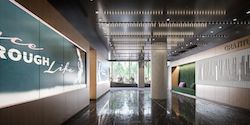 CBSF students, who have continued to receive an outstanding ballet education, are not the only ones benefiting from this tremendous urban project. It will also transform the location from a hectic intersection in San Francisco, into a thriving community center that is anchored by and supports the arts. This historically vibrant area will now have a sense of place of its own – "no longer a place to pass through, but a place to stay," according to Maia Small, urban designer at San Francisco Planning Department.
In conjunction with CBSF's new space, the school is thrilled to introduce its new logo and brand colors which will be featured on all of its designed marketing materials, merchandise and website.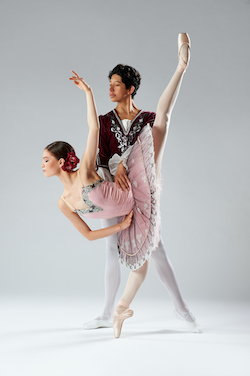 Since its establishment in 2003, CBSF has been placing students into national and international professional ballet and dance companies, as well as prestigious universities. Taught by exceptional faculty with strong knowledge in Vaganova training, CBSF students perform in professional-quality productions multiple times a year and are provided with mentorship and cultural immersion opportunities that expand their artistic education, developing into some of the best dancers in the industry.
For more information on City Ballet San Francisco, visit www.cityballetsf.org.