Eight months after the start of the coronavirus outbreak, some aspects of the New York scene are starting to trickle back. The entertainment industry, however, remains firmly shut. From Broadway to ballet, shows and companies are reporting reopening dates as late as September 2021. Without arts at its center, the city feels starkly different to the creative community, resulting in an exodus from New York – and for some, the industry as a whole.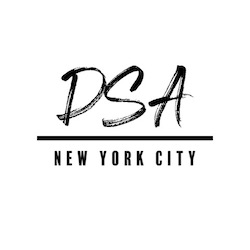 That's why studios across the city are teaming up to save the dance scene. Dance Studio Alliance (DSA) of New York City is a collective of 16 studios and counting, brought together to find the safest way to open their doors. DSA will be requesting clarification from the government on guidelines and timelines, as well as sharing information and resources amongst one another.
Dance Informa spoke with Nikki Holck of Peridance Capezio Center, Pavan Thimmaiah of PMT House of Dance and Joe Lanteri of Steps on Broadway on how this initiative came about, what they hope comes from it and its possible purpose beyond COVID.
"It's a weird time in New York," says Holck, managing director for Peridance. "You see a lot of dancers leaving, studios closing, the theaters are closed. These are homes that make up the dance community here – so many people come here to train at one or all of these schools. And the fact that now there's no home for dancers…it's tough."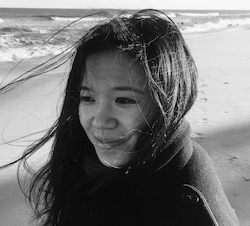 A large part of the New York City dance population consists of freelance artists. It might be one of the few cities in North America in which a freelancer can fend for themselves. It's not always an easy path, and there are structures to be put in place that could greatly improve the entire idea, but it is – or was – possible.
Now with COVID, that possibility is dwindling. Without company contracts or a union to defend them, freelancers' sanctuaries have always been open class studios. When those spaces are in jeopardy, so are they. DSA is not only trying to protect their own businesses, but they're also trying to protect the homes of the communities that they serve, like freelancers.
Thimmaiah, director and founder of PMT House of Dance, contends that protecting dance is essential to the community and the artistic vibrancy of the city. He states, "We're trying to show that we're part of the solution, and not part of the problem. We want to promote a culture of safety. We are part of the culture development in New York. So, if we're out there promoting safe habits, dancing with masks, social distancing, running our facilities with all of the health provisions in mind and telling people that, hey, this is how we can get through it as a city – we can't hug, but we can dance, it will help address some of the mental health issues that are occurring because of the situation. And it will help keep our industry working. We are losing precious artistic talent. If we aren't able to provide a safe place for people to work, train and teach, our industry will suffer for years to come."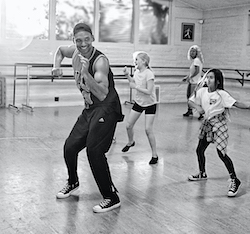 Dance is essential to the city's culture, even though some in government may not be focusing on the long-term impact associated with its potential loss. Being a voice for dance is what makes DSA so necessary at this time.
As Lanteri, executive director of Steps on Broadway, points out, the powers that be don't really know where to place us. "The government currently considers dance studios to be lumped in with gyms and recreational facilities. Gyms aren't allowed to host their fitness classes, and they've made it very clear that dancing is not permitted." The purpose of DSA is not to oppose reasonable governmental regulations but instead to consult authorities and provide the facts that will enable them to properly distinguish dance facilities from other industries, like gyms.
So what could our reopening look like? Says Lanteri, "Steps is putting every protocol in place. When we return, we'll have limited capacity, grids on the floor, masks, plexiglass, we want to be cashless, we'll be contact tracing, doing additional cleaning, staggering class times, opening a separate exit from the entrance to minimize crossflow and so much more. We're wanting to be ready for it, well before the go-ahead. We're looking to supersede whatever protocols are required."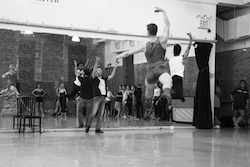 These standards are advocated by DSA as a whole. It's a lot to make happen, but that's where sharing information and resources comes into play. It's not a matter of who opens first, it's a matter of getting everyone to come back, and safely. Our industry only survives if we support one another through this. As Lanteri puts it, "I don't think of this as a competitive thing. And I don't mean just because of COVID, I mean dance in general. It would be foolish not to be approaching it together."
Generally speaking then, beyond the context of COVID, will DSA last? Could it act as a sort of council to address other issues and opportunities in the industry? Holck and Thimmaiah seem to think so.
"I know that Nikki and I are dreamers," says Thimmaiah. "We've talked about this before, early on. We felt like this would be an opportunity to bring our community together and advocate for our industry. You look at how other industries move forward; they do it as a whole. We are fractured; we live in an audition culture. Our first goal isn't to look out for one another, it's to one up one another. But in a pandemic, that is the worst thing you can do. And we've seen what that's like in the response to the pandemic in the nation and in the world. If we worked as a community, we would be in a better place."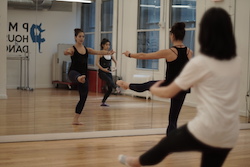 These studios serve as breeding ground for creativity – hosting shows, talks, master classes, agency auditions and pre-professional training programs. Many a meet-cute of likeminded artists has happened in the halls of any one of these institutions. Dance, at its best, is a social art form. And without spaces in which to connect, we lose that.
COVID seems to have sparked this phenomenon of change, in our industry and others. Some changes are long overdue. And now that the world's been forced to press the reset button, it's as if we have an excuse to reshape things for the better. There's endless positive impact that an organization like DSA could have. From audition culture to freelance workers' rights, we have the chance to progress together as an industry.
For more on Dance Studio Alliance, visit www.change.org or follow DSA on Instagram: @dancestudioalliancenyc.
List of participating studios (as of publication):
Union Street Dance
EXPG
Steps on Broadway
Ballroom Hub
José Limón Dance Foundation
Big Apple Ballroom
Peridance Capezio Center
PMT House of Dance
Sweet Water Dance & Yoga
Luna Performing Arts
Broadway Dance Center
Brooklyn Arts Exchange
Bridge for Dance
Center for Remembering & Sharing
Brickhouse
House of Movement
By Holly LaRoche of Dance Informa.