Every dancer wants those epic photos – caught mid-air in a perfect jeté with the sunset in the background or a stunning studio shot with wind-blown hair and defined muscles. These days, dance photos are a must. You need them for company and summer intensive auditions, online applications, or if you want to get an agent, and of course for your social media for the "likes" and to show off your skills and to build your online portfolio. You'll need to hire a photographer, maybe even a makeup artist, and it certainly wouldn't hurt to buy some fresh new dance gear. But what are the other special secrets to getting those amazing photos, and how can you make the most of your next photo shoot? 
Dance Informa turned to Liz Nieves, founder of Ilogear, one of the industry's hottest dancewear brands. Nieves knows a lot about photo shoots, as she holds one every two to three months to create new media and promote the brand. Here are her five tips on how you can take full advantage of your next photo shoot and the money you're spending.
#1. Bring a change of clothes…or seven.
You want variety in your photos, and one very simple way to do that is to bring multiple outfits with you to your photo shoot. In fact, Nieves advises, "Never do more than five pictures in each outfit. That's definitely my number one rule for photo shoots."
So, whether you've booked a photographer for an hour-and-a-half session or for a 30-minute mini session, once you've had five good shots taken of you in one outfit, it's time to change.
"You're not going to use them for your social media more than that," Nieves says. "People are going to get bored, and there's no point in it. So bring as many outfits as possible so you have as many changes as possible and it lasts longer for your social media."
#2. Go for classy.
Sure, maybe you can kick your leg up to your nose. But you've got to be careful on the angle and type of pose you're choosing for your photo shoots, especially if your photographer is not as well-versed in dance.
"I absolutely detest crotch shots," Nieves shares, "so any pose where it's frontal with a leg up facing the camera, I don't feel that they're very tasteful in my opinion."
Solution? Try doing the same pose or movement, but turn a little to the side before bringing the leg up. "It's a little more appealing and a little bit more graceful and tasteful," Nieves says. 
Her other top tip for poses includes going on relevé rather than on flat, whether on one leg or two. "It looks like a stronger pose, and it allows you to look graceful in the actual image," Nieves says.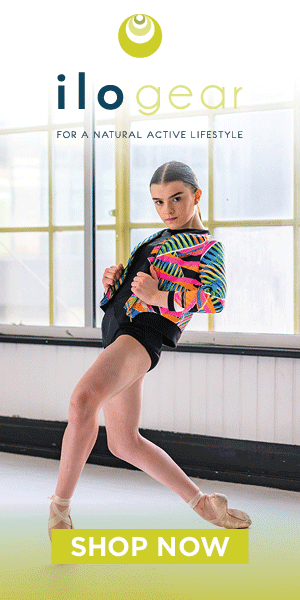 #3. Location is key.
Don't shoot in the same places all the time. In fact, Nieves says, sometimes the more rundown places make for the better backdrops.
"They create a lot of diversity and can be really fun," she explains. "I love graffiti. They create all this beautiful color in the background and just make it pretty interesting."
And even if you don't have a funky metro rail or graffiti wall near you, it doesn't mean you can't create some spectacular shots in a studio.
"Studio shoots can be really cool, depending on the props that you have, so that always allows for some very cool contemporary and different shots," Nieves says. "With props in different shots, it can be very clean and not distracting because you tend to have a white background or a neutral background."
#4. Don't underestimate the power of the headshot.
In nearly every capacity – company audition, summer intensive application, agency audition, website and even profile pic – a good headshot is always a necessity.
"I always suggest you get professional headshots done, whether you're using it for posting on your social media or not," Nieves states. "It's something that you're going to need for every agency you might want to work with, a brand you might want to work with or even something you can use on your profiles. So definitely get those professionally done."
#5. Makeup: The final touch.
A headshot and professional dance photo is an investment in your training, your career and your professional life. Why not go the extra step and hire a makeup artist to help you look your ultimate best? They're pros and can see which colors will look best on you and in each setting.
"Makeup done by a professional allows for closer shots to look more professional and clean," Nieves says. "It's definitely worth it if you're already spending the money on a studio and on a photographer session."
For more information on Ilogear and to check out some fun, flattering pieces to bring to your next photo shoot, head to ilogear.com.
By Laura Di Orio of Dance Informa.