Dance Informa caught up with dancers Zuri Noelle Ford and Paul Morland about their Broadway debuts in the new West Side Story, choreographed by Anne Teresa De Keersmaeker and directed by Ivo van Hove.
How was opening?
Paul Morland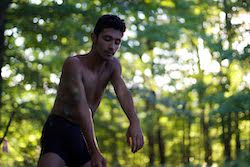 "It feels like we've been in this orb of working on it. We were cooking, and building, and creating this show. Now it feels like the light's breaking in, and we finally get to share. It's freeing; we're released from the process of making. Now it's just about making choices, breathing and living inside of what we made, instead of constructing it.
Zuri Noelle Ford
"It might have been one of our best shows. Mostly because it was after the longest preview process in the history of previews. Opening was our 79th show. Previews normally last two weeks; ours lasted 11. We're so comfortable with the material now. There's a wall full of good wishes from all the other Broadway shows, all signed. To have support from all of Broadway really helped me before that first show."
Paul, what is it like being a fight co-captain? Is that something you've done before?
Morland
"No, I hadn't had a lot of experience with it. There are a ton of fight scenes, and our fight choreographer knew we'd need two co-captains to maintain the purity of the choreography, and to make sure everyone's looked after. I'm the offstage one because I'm the swing, and I've had to learn all the fights anyway because I cover eight tracks. The way captaining works on Broadway shows is specific; there's this codified language and process for performing that role, and serving people in that way. I've learned a lot from the other fight captain, Cory, and from the whole community about how that works. It's a responsibility to make sure that people are safe and that everyone feels heard and seen."
This production has gotten a lot of press about the 33 Broadway debuts in its cast. Has that affected the show?
Morland
"Immensely. The collective energy that builds when there are 33 people who are making their Broadway debut is super loud, it's thunderous. The whole vibe has honestly felt like senior year of high school a little bit? The vibe is young and amped and ready but also kind of nervous and not super grounded. It's been really fun, but it's also made the process exhausting. There are 50 of us in the cast, and we're all on the younger side. There are kids who just graduated from high school. Two kids still in high school. It's been loud."
Ford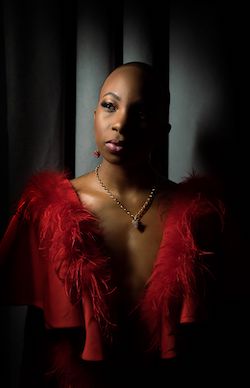 "Not only was it our debut, but it was also Anne Teresa's choreographic Broadway debut. It made for a really unique creative experience. It was as if we were creating a contemporary dance — lots of workshopping, a lot of our voice is in the choreography. Anne Teresa De Keersmaeker's style is postmodern (and well suited to Tisch graduates like yourselves.) The original Robbins choreography is revered in the Broadway world."
What was the process like, in terms of making it fresh but maintaining the elements that it's famous for?
Morland
"It was a lot of writing and rewriting, as she would say. We started with the script, we had our readthrough, learned phrases of choreography. We basically laid out all the tools, and then figured out what we were going to use that feels like 2020, and like us. Something that matters today but also that can maintain the truth and the heart of the original story, which is so brilliant. It was a lot of cutting and pasting. A lot of cutting. And then it just kind of rose into this piece that I feel like I'm still too close to to understand. I still don't know what this version of West Side Story is, because I'm underneath it and inside of it and with it in that way."
Ford
"I think because Anne Teresa's so removed from Robbins' West Side Story, I don't think there was ever a point when we considered what it used to be and changed it. There aren't any snaps or fan kicks in the show. It didn't feel like we were ruining anything, because it's something different altogether, just with the same name. It was neat to create without that tradition there, so we were more easily able to break it. We weren't really restricted by what Broadway's supposed to be, since none of us knew what that is anyway. And I think the Broadway crowd is going to come no matter what as soon as you say West Side Story."
What's been your favorite moment so far?
Morland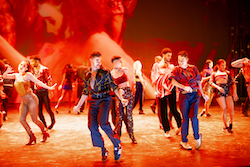 "This is a crazy moment for this, because we literally just opened, so I'm like, 'What just happened?' There's so much. Being able to tell this story among the talent and passion and the desire everyone has to be there is really exciting and refreshing. There's this line in the show where Riff goes, 'The kick comes from people, buddy boy.' And whatever, I heard it, and I was like, 'Whatever.' And then I was like, 'Whoa, the kick really does.' All these beautiful memories I have of my career and my life are with people. There are beautiful moments you have alone, but in process and in creation, it's the people you're around that make it so lovely. We've built a family as we've built a show. The gangs in this show are families, I'm sure that will come through."
Ford
"One of the most impactful moments for me was in rehearsals at Gibney, before we got to the stage. Ivo was working with me and trying to get me to be more angry or forceful, to give more. I can't say I'm not an actor, because I am now, but I wasn't trained that way. I was frustrated, almost holding back tears. Not in a bad way. But I hadn't used that acting muscle before. And for a world-renowned director to be working one-on-one with me, and care so much for me to get this right, it made me realize how hard this was about to be, but also how much trust he and all of the creative team has in me and all of the other debuts to bring this show to what it is. It was old Broadway putting trust in new Broadway. It makes me excited about the future of Broadway."
You can follow Zuri Noelle Ford @zurinoelle and Paul Morland @paulmorland.
By Holly LaRoche of Dance Informa.