Dancers have always been the kind of people who take the road less traveled. Who sacrifice the comfortable for the pursuit of excellence. Now, there is a noticeable rise in the number of dancers who are choosing a different path in their academic education in order to increase their training in all areas of their art form.
Schools like Professional Children's School in New York and "correspondence" classes were once the only choices, and they might have at one time been considered extreme. Now, however, there are many challenging and fully accredited online school options or dance conservatory programs, and there is a significant rise in the number of dancers choosing other non-traditional schooling like homeschooling, hybrid school and many new conservatory programs designed for dancers, athletes and professional children. This parallels an educational trend in the U.S. that shows an estimated 2.3 million children are now homeschooled in 2016, with a growth of two to eight percent per year1,2,5,6. Data on homeschooling trends can be difficult to track, but sources indicate that there is clear growth1,2,3,5,6. Forbes Magazine calls "hybrid homeschool", a method in which students spend part time in traditional classrooms and part time completing requirements on their own time, the wave of the future2. With a corresponding shift in the number of parents also working non-traditional hours, could the 8am-3:30pm school day eventually be a thing of the past? These different educational avenues are good news for dancers, who know that time is of the essence when it comes to training for a career that starts young.
Atlanta Ballet's Conservatory division and Ballet by Day (BBD) in North Atlanta are just two examples that serve this growing population of dancers. According to BBD Co-Founder and former principal dancer with Atlanta Ballet Kristi Necessary Loveless, "I think these home school/hybrid school/online classes open up a world of opportunity for young, dedicated, aspiring dancers! It introduces 'real world' opportunities – dancers learn firsthand that it takes commitment, hard work and persistence to make your dreams come true. It affords them the chance to manage their time and responsibilities. And lastly, supplemental training ensures each dancer reaches his/her personal best. It teaches them that you get out what you put in to it."
Loveless and her co-director, Stacey Slichter, who is also a former principal dancer, are able to provide excellent training to mostly pre-professional teenage dancers; however, they have found there to be interest in younger age groups as well.
Andrea Pell, director of Ballet Conservatory of North Georgia (BCNG), knows firsthand what good training looks like. Having trained at the American Ballet Theatre School and Hungarian National Ballet Institute before joining the Berlin Ballet and then later directing the Atlanta Ballet School until 1997, she now directs a day-time training program for dancers who choose to take their art to the next level.
Pell says, "With earlier class time, dancers are more alert and less tired, physically and mentally, rather than after a full day at school. It's important that socially, they are with peers who aspire for the same thing, with the same intensity. They feed off one another by virtue of a common passion. They are in an environment that supports them. The longer hours allow for more than 'just' technique class – in-depth work on specific technical details, exposure to dance history, character dance, music awareness, nutrition, terminology, coaching and more. The BCNG dancers spend considerable time daily working on strengthening and stretching. I find the more they do this, the more initiative they take on their own to get inventive with the exercises they know, or find new ones. I learn from them!"
It helps that the programs cited in this article are in some of the fastest growing areas in the country, so there is no shortage of students; however, this trend is not limited to the big cities.
Data on homeschooled children's academic achievement shows that, in general, they typically outperform their public school peers on standardized tests and college preparation5. When interviewed, many homeschool or hybrid school parents state that one of their main reasons for choosing this lifestyle is flexibility. My own daughters are homeschooled currently, and my oldest is able to take a private variations class during the day in addition to dancing four other days of the week without pressure to finish homework into the late hours. The flexibility allows us to learn about other art forms and go to museums all over the world. "We wanted to create opportunities for dancers, without the mundane environment," states Loveless. "BBD affords dancers flexibility. Our classes are supplemental, so if a student wants to take extra classes one day a week, or four days a week, that is perfectly acceptable. We are offering classes at different times of the day, different days of the week."
Pell states that the flexibility allows her to delve deeper into inspirational lessons. "I feel like I really have the time to prepare them to become 'full dancers' because we have time to address the full human being. When I can share a poem that I know will 'speak' to them on a given day, I know we are in a great place."
Changing societal norms are likely one reason we are seeing a mushrooming of the homeschool movement. At a recent homeschooling conference in Franklin, Tennesse, of the "Wild and Free" community, over 900 homeschool parents gathered for support and encouragement4. They came from all walks of life with many different philosophies of why they are choosing the path less traveled. Tickets to conferences like these sell out in just three days, showing that there is clearly a new interest in the way we collectively view education.
Loveless says, "Generally, professional careers are becoming more flexible in our society, so I think alternative approaches like the experience we provide with BBD will become more familiar and 'the new normal' experience for kids (ballet dancers, athletes)". Homeschooling isn't seen as fringe anymore.
Is it really worth giving up the traditional school experience? Everyone comes to this decision in their own way for their own reasons, and there's no right or wrong answer. Many homeschooling parents state with a grin that "we just take it year by year". Choosing alternative schooling one year doesn't mean that students won't be able to seamless fold back into a brick and mortar school again if that is what is best for them at that time.
"As instructors, we also offer competition coaching," Loveless adds. "I witnessed this past year how much a young dancer can improve with individual coaching, performance opportunity and commitment, and I'm excited to see it again."
Pell feels that the trade off is worth it for serious dancers. "Yes, no question about it, the dancers make great progress through this system. The difference between them and the ones who come only after school is very noticeable."
It's true that balancing school and dance is no easy road, but whatever path a dancer and their family chooses, hard work and dedicated teachers can make all the difference.  "Stacey and I have been exactly where they are. We were young dancers hungry to improve and anxious to take the next step." Loveless says. "We are genuinely excited to train, nurture and help develop the next generation of professional dancers." Thankfully, across the country, there are many of these programs taking flight, and it will be interesting to see what impact this movement might have on the future of dance in the U.S.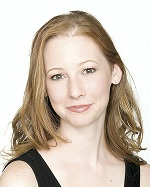 By Emily C. Harrison MS, RD, LD of Nutrition for Great Performances.
Emily Cook Harrison MS, RD, LD 
Emily is a registered dietitian and holds both a bachelor's and master's degree in nutrition from Georgia State University. Her master's thesis research was on elite level ballet dancers and nutrition and she has experience providing nutrition services for weight management, sports nutrition, disordered eating, disease prevention, and food allergies. Emily was a professional dancer for eleven years with the Atlanta Ballet and several other companies. She is a dance educator and the mother of two young children. She now runs the Centre for Dance Nutrition and Healthy Lifestyles. She can be reached at emily@dancernutrition.com
www.dancernutrition.com
Sources:
1. Ray BD. Homeschooling Growing: Multiple Data Points Show Increase 2012-2016 and later. April, 2018. www.nheri.org/homeschool-population-size-growing/
2. McShane M. Is Hybrid Homeschooling the Wave of the Future? Forbes. May 2018 www.forbes.com/sites/mikemcshane/2018/05/21/is-hybrid-homeschooling-the-wave-of-the-future/#55f5fa1d6bf7
3. Number of Homeschoolers in 2017-2018. August 2017 a2zhomeschooling.com/thoughts_opinions_home_school/numbers_homeschooled_students/#resources
4. Wild + Free Homeschooling Community. www.bewildandfree.org
5. Homeschool Legal Defense Association hslda.org/content/docs/news/200908100.asp
6. www.nheri.org/research-facts-on-homeschooling/