By Paul Henderson.
 1. Admit that you are a business owner.  When money and children are used in the same sentence, we become conflicted.  We tend to make the same face we make when we smell putrid broccoli that rotted in our fridge.  Why do we do this?  McDonald's doesn't feel conflicted about selling Happy Meals to busy mothers to feed their children, do they?  Private schools don't feel conflicted about outrageous tuition, nor do they feel weird about badgering their student's families with fundraiser after fundraiser to raise even more money.  Wal-mart doesn't feel conflicted about anything at all.  Here's why.  Businesses exist only if they earn a profit.  Otherwise, they fail to exist at all.  It's that simple.
2. Vow to run your business like a business.  Once you've come to grips with #1, it's your responsibility to actually stay in business.  Charge the correct amount of tuition based on the quality of education you are providing to your dancers.  If you're providing a very high level of dance education, you should be charging more tuition than a nearby studio providing a lower level.  Calculating your tuition is not simply a matter of finding out what your competitors are charging.  It's equally important to consider the overall value of the training you are providing.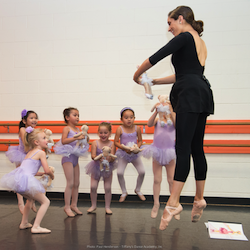 Realize that your dancers and their parents are YOUR customers first and foremost.  Without you, there would be no dancer.  Here's an example of how this works.  My studios recently presented seven holiday performances.  We did three full-length Nutcrackers with three different casts and four shows for dancers ages 2-6.  We sold over 5,000 tickets in total.  Do you know how much money the ticketing company earned in fees?  Over $13,000, that's how much.  And those are just the fees…not the face value of the tickets.  My studio made it possible for the ticketing company to earn revenue of $13,000.  Without us, they would not have earned anything at all.  Do you know how much money the costume companies made?  Figure 500 dancers buying costumes with a retail cost averaging $75.  Let's just put the gross profit to the costume companies at about $15,000.  The theater also earned over $10,000.  The backdrop company…about $1500.  UPS even garnered $400 – $500.   Even the bank earned over $4000 on credit card fees!  Without dance studios, there would be no dancewear industry.  There would be no costume industry.  Your studio is the gateway for so many companies to earn a profit it's astonishing.  Being the gatekeeper means that you are incredibly important to the dance industry.  Start wielding that power today.
Attempt to earn a profit on absolutely everything that your students need.  Now, you probably just crinkled your nose in disgust, right?  Look, these dancers are going to buy this stuff anyway…from someone.  If it's not you, go back and read item number 1 above.  Dancers will ALL buy leotards, tights, shoes, costumes, and bags.  Some will also buy costumes, jewelry, stage make-up, hair accessories like bun-kits and countless other items for performances.  They will also buy tickets to shows and some will pay convention and competition fees…which are incredibly high.  Conventions and competitions are literally getting rich off of your dancers.  Are you okay with those companies getting rich while you toll away day after day, month after month, year after year barely making ends meet?  Remember, you are the gatekeeper.  Without you, the conventions and competitions just don't exist.  Start wielding your power today.
3. Add a performance – there are so many reasons to do this it's not even funny.  Your dancers will get better, faster.  Your revenue will increase due to ticket sales.  Your customers will be happier.  Your instructors will be happier.  Yes, you will work harder and stress yourself out, but it will be worth it.  Here's a link to an article that discusses one of our first Nutcracker performances.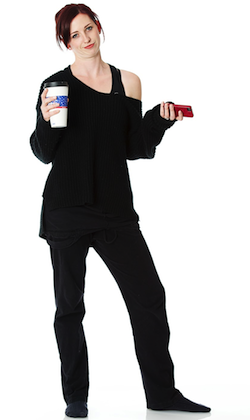 4. Make your dress code mandatory – For reasons discussed in #2, consider making your dress code mandatory.  Here's why.  You are a dance studio owner and probably a dance instructor.  Your job is to teach dance, but in reality you are doing something else entirely…at least in the beginning of each season.  Before you can actually teach that dancer, you must enroll her or him.  This means that in reality, at least in the beginning, you are selling memories to mothers and fathers.  When selling memories, a picture is worth more than a thousand words.  When a mother of a three or four year old envisions her daughter joining a new dance class, she has the cute vision above in mind. She does not envision kids in street clothes running around a frazzled dance teacher  who showed up late for class carrying a latte and wearing sweat pants and tennis shoes.
Hip-hop class, of course, is different.  Your argument against dress code might be that your customers won't like paying for the items and will not enroll. I will remind you that they are not going to come to class naked.  They are going to wear something to class and you, as the gatekeeper, are going to a) tell them what to wear and b) earn a profit on the transaction that will occur with or without you anyway.  This profit will help your business flourish with outstanding, well-paid dance instructors, fresh paint on the walls, clean bathrooms, etc.  Customers love these things.  They don't want you to be poor.  Well, some of them do, but that's a different article.
5. Stop complaining.  We seem to be our own worst enemies.  As the gatekeeper, you have a massive responsibility to the dance industry.  Act like it.  Be above the fray.  Get out of the gossip gutter on social media and become the powerful CEO of your dance empire.  It is an empire.  After all, without you, there would be no dancer.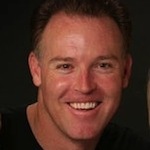 About Paul Henderson
Paul Henderson is an expert on administrative technologies for the dance industry and has been around the business for almost 30 years.  He and his wife, Tiffany, currently own and operate Twinkle Star Dance™ – an online choreography and curriculum system for recreational dancers ages 2-11; eight successful dance studio locations in Northern California (www.tiffanydance.com) and one in Southern California. Tiffany's Dance Academy's annual enrollment of over 4,500 students caused Paul to invent ways to automate most of the day-to-day business transactions that take up so much of a studio owner/instructor's time. Paul's goal has always been to smooth out the business side of the dance studios so that his wife can spend more time in the studio doing what she loves…teaching. Automating online registration and monthly automatic tuition payments was achieved a decade ago but perhaps the most revolutionary invention is his web-based application – CostumeManager.com and its offspring, Storefront for full-service dress code and costume sales and distribution.
About CostumeManager.com
For the past seven years, Paul Henderson has worked tirelessly with most of the major costume and dancewear manufacturers to consolidate their catalogs into one searchable website. Developing relationships with these companies has been crucial to the success of CostumeManager.com and his efforts have paid off for studios all across the United States and Canada. By creating one searchable website, it is possible for a studio owner to browse all catalogs simultaneously, assign items that they like to a dance class, establish their profit margin, create an online store or print a color worksheet for dancers explaining how they can order their required and or/optional items online or via toll free telephone. Dancers purchase their items securely online and CostumeManager.com orders, receives, sorts and ships the individually packaged items to the studio owner. The studio owner or instructor cashes their "commission" check, hands the bags of goods to the dancer and goes back to teaching. CostumeManager.com eliminates 90% of the work and all the worry associated with distributing costumes and dancewear to dancers while preserving all of the profit margin…if not more.  With Storefront, studios gain a retail store presence without the hassle of buying inventory and managing employees.
To connect with Paul Henderson and CostumeManager visit www.CostumeManager.com, www.TwinkleStarDance.com, or www.TiffanyDance.com.