By Laura Di Orio.
This summer, The Royal Academy of Dance (RAD) USA will offer its first ever Performance Course, a two-week program that will allow students to focus on learning choreography and preparing for performance. The RAD USA will also offer additional summer programs for students and teachers following this course.
The Performance Course will be held at California State University in Long Beach, California, from July 9 to 21. This special program is designed to give students a taste of what it feels like to be a part of the creative process, as they will work with professional dancers and teachers to create original works in preparation for a public performance.
The RAD in London already holds a similar course each summer, and it has proven to be a very popular program, according to Patti Ashby, the National Director of the RAD USA.
The Performance Course will accept up to 80 students between the ages of 12 and 22, and classes will be limited to 25 dancers per class. Each day students will take classes in ballet technique, choreography/performance, musical theatre and modern. There will also be evening lectures on stage make-up and stagecraft.
"In the past, the RAD Summer School consisted of the typical summer school classes with a strong focus on improving technique – ballet, modern and jazz," Ashby says. "While the classes will certainly emphasize clean technique, the focus will be on learning new choreography and performing."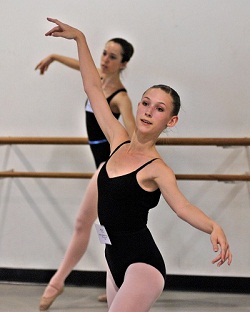 Students will work with the RAD USA's faculty who are all former professional dancers who have also completed teacher training programs through the RAD. This year, the faculty includes: Tracey Alvey, artistic director of the Alabama Ballet; Nicholas Mishoe, a former dancer with Boston Ballet and Dutch National Ballet; Nichelle Bane, an award-winning choreographer; and Diana MacNeil, artistic director of PostHouse Dance.
Ashby says she hopes that students who attend the Performance Course will "come away with more self-confidence as a performer, feeling they have had a unique, challenging and enriching experience."
From July 23 to 28, immediately following the Performance Course, there will be a six-day Vocational Graded Syllabus Intensive for students who are preparing to take vocational graded examinations. The intensive will be open for students ages 11 to 22.
"This is an opportunity for students to fine-tune their technique, work on picking up free enchainments quickly and also build strength and stamina through the daily classes," Ashby says.
Each day, students will take classes in examination syllabus technique, pointe, free enchainment, Pilates and modern.
At the completion of the intensive, students may choose to take the RAD exam immediately following the intensive week or during the regular spring session. "Students who stay on to take the exam right after the session always say they feel confident and well-prepared after the six days of intensive coaching with our very highly-qualified faculty," says Ashby.
The third of The RAD USA's summer programs offered this year is the Courses for Teachers, from July 23 to 31, when participants will be exposed to the RAD teaching methods. They will have the opportunity to review the RAD examination syllabi, learn the new Grades 1-3 and study Benesh Notation.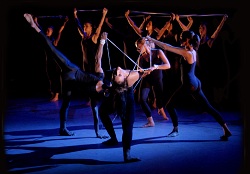 Ashby expects about 50 teachers to attend the nine days of teaching courses this summer. The courses are open not only to RAD-registered teachers, who can fulfill their Continuing Professional Development hours that are required each year, but also to anyone who is interested in learning about the RAD teaching methods.
"For anyone who is attending to learn more about RAD, they will find that our teaching courses are possibly the most intensive they have ever attended," Ashby says. "Our tutors are trained to go into depth about teaching technique, musicality and performance at every age."
Teachers who attend the summer courses will receive a certificate of attendance from the RAD. In order to become certified through the RAD, however, teachers must complete one of the RAD's certification or degree programs, which take at least two years of intensive study, according to Ashby.
The RAD USA does offer accommodation on the university campus for summer participants. There are also parent and teacher chaperones for students.
For more information on any of the RAD USA summer programs call 661-336-0160 or  visit www.radusa.org