New York City is world-renowned for its excellent dance training and performance opportunities. The city is home to famed schools of the major companies based there, as well as many superior college programs. But for those dancers who don't already live in the city, New York offers some cool options to deepen your training while living in the city that never sleeps. However, you should prioritize sleep if you're planning on dancing as much as these programs require!
These long-standing dance institutions have a variety of options — all in the middle of the Big Apple. Check them out if you want exceptional training coupled with an urban adventure.
Peridance Certificate Program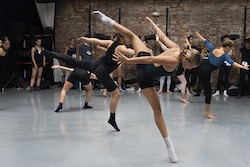 For dancers ages 17-25 seeking a longer-term study, this program runs for 72 weeks, divided into four traditional school semesters. Dancers choose between two tracks of study: ballet/contemporary or commercial dance. Along with a high school diploma or equivalent, applicants must submit: 1) video, 2) cover letter, 3) CV, 4) personal essay, 4) letter of recommendation, 5) headshot. Merit-based scholarships are available with varying options between 10-100 percent.
For more, head to www.peridance.com/certificate-program.cfm.
Broadway Dance Center Professional Semester

Broadway Dance Center's (BDC) program spans four months, and is offered twice yearly. Dancers must be between the ages of 18-27. Dancers have the option to choose between one track of study or to pursue a multi-disciplinary concentration. In either case, students will choose to attend 10-14 classes per week, as well as performance opportunities and faculty mentorship.
Refer to BDC's website for details to be posted soon, and there are no scholarships offered.
Ann Reinking Scholarship Program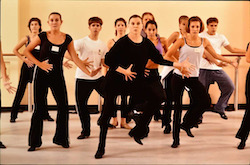 This is a straightforward scholarship opportunity. Best suited for the individually-minded dancer, the recipient is awarded a sum of $5,000 to be used to study dance or musical theater dance in NYC. Applicants must be between 18-22, demonstrate financial need, submit a video audition and be legally able to live/work in the U.S. Part of this program also requires applicants to submit a life budget proving they understand the unique financial requirements to live in NYC.
To find out more, visit offthelane.org/ann-reinking-scholarship-program.
The Ailey School Summer Intensive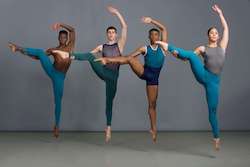 If a shorter program is more appealing, The Ailey School Summer Intensive is just two weeks long. The age requirements are between 17-25, and the fields of study are both ballet and Graham/Horton techniques. The program is described as a "ballet bottom and modern top." To apply, you'll need to provide the online application, video submission and two dancer photos. The program requires three years of previous high-level dance training. Scholarships are available, based on merit.
Find out more at www.alvinailey.org/school/programs/summer-intensive.
Summer Study NYC at Steps on Broadway

For dancers 18 and older, Steps on Broadway provides a three-week program to study either contemporary or theater dance at one of the oldest studios in the city. Dancers of intermediate and advanced levels can submit via either a live or video audition, as well as an online application. Scholarships are awarded for merit and for need, with proof of need required.
Learn more at www.stepsnyc.com/professional-training-programs/summer-study-nyc.
Dancing in NYC is an experience that can't be replicated. Whether it's one class, one program, one year or forever, the city challenges you, forces you to grow, makes you laugh, makes you cry and just may make your dreams come true.
By Emily Sarkissian of Dance Informa.