Dancers are full of passion. They identify as dancers and probably will forever. And while it's certainly possible to make a career out of dance, it's also important to get a good education. This will make you an artist with a stronger voice, a more well-rounded individual in life, and a focus on academics can give you back-up career options when it's time to "hang up the shoes".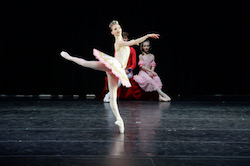 But with a dancer's busy schedule of classes, cross-training, rehearsals and auditions, how can they ensure they are getting a good balance of dance and their academics? Luckily, dancers are probably some of the most hard-working, devoted people on the planet, so this balance is achievable.
Here, we spoke with So Dancer Catherine Rowland, a talented young ballet dancer who trains at International Ballet Academy in North Carolina, to hear why and how she does it all. 
What is your current academic schedule?
"I am a sophomore in high school, and I am enrolled in virtual classes."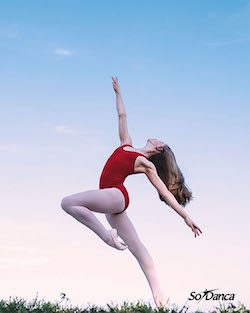 What is your current dance training schedule?
"I train with International Ballet Academy in North Carolina, and we are fortunate enough to be taking in-person classes."
How grateful are you to be dancing in person at the moment?
"It is amazing in life the things we take for granted; however, you only realize how much you love something until it is no longer available. A lesson all of us learned during self-isolation. In other words, it is a blessing to dance in person."
How are you trying to find a good balance with your academics and dancing?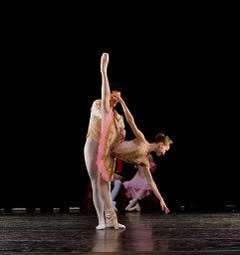 "Finding balance continues to be a struggle; however, I have learned to be organized and efficient with my time management."
What are your best time management tips?
"What has helped me is learning when to work and when to take a break. Interestingly enough, when you integrate short breaks into your daily schedule, you actually can work more productively and for longer periods of time."
Why do you think it's important to have a focus on academics while also pursuing dance?
"It is important to have an academic focus because it is valuable to be well-rounded for ballet and for life in general."
What are the biggest challenges in balancing academics and dance?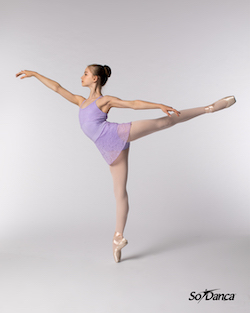 "The biggest challenge in balancing academics is improper time management, essential for each dancer to find their own schedule."
How did you establish the best schedule for yourself?
"Establishing the proper schedule takes time for anyone. What helped me was to look over my academics as well as their due dates and integrate those times into my dancing schedule. Once a regimen is built, the routine becomes habitual."
Do you get stressed with your workload? How do you keep calm and focused?
"Most times, I do become stressed with my workload; however, creating a schedule and taking short breaks has helped tremendously."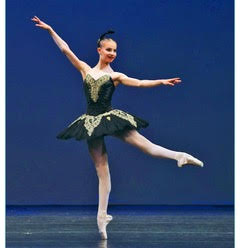 What advice do you have for dancers who want to pursue both their academic and dance interests?
"Even when you feel overwhelmed and incapable, remember that it is necessary to take little breathers/breaks, and always remember the reason why you started."
Where do you hope to be in 10 years?
"In 10 years, my aspiration is to dance as a professional ballerina."
Any favorite companies or choreographers you'd like to work with?
"As of right now, I am just taking it one day at a time and working to improve myself."
Is there anything else you'd like to add about balancing academics and dance?
"Make sure you enjoy what you do, and, most importantly, have a little fun while enduring the process."
Catherine Rowland is proudly a Só Dança Ambassador.
By Laura Di Orio of Dance Informa.