My job is to help nutrition clients meal plan for healthy lifestyle changes, but as a busy mom, I admit that endlessly making delicious but healthy dinners can be a genuine struggle. Reduce stress by making a plan for the week, and have ingredients on hand. I write out the week's menu and grocery list each week. It isn't fancy but usually on the back of an envelope or scrap paper. Even if I have to adapt the plan as the week progresses, it is a huge weight off my mind to have a rough sketch of dinners. For most of my clients, however, it's not just about good taste or easy preparation; they need dinners that boost performance. Athletes like ultra-endurance competitor Rich Roll, strongman Patrik Baboumian and Olympic skater Meagan Duhamel are some of the many celebrities making plant-based diets one of the hottest trends in sports nutrition. How do you make a nutritionally complete dinner with no meat? Here are some real life, protein-packed examples.
Meatless Monday   
Prepare oven-roasted rosemary potatoes, garlicky black-eyed peas and a seasonal green vegetable of your choice like green beans in the early fall/winter or asparagus in the late winter or early spring. Black-eyed peas cook faster than beans but still contain iron and protein. Once the black-eyed peas are cooked, sauté them with olive oil, chopped onion, sage and garlic. See more great ideas at www.meatlessmonday.com.
Taco Tuesday
Tacos or burritos can be filled with any kind of pre-cooked beans (add red pepper seasoning, garlic salt and onion), rice, sweet potatoes, chopped cilantro and sliced sweet peppers and/or corn. Bonus points for making your own homemade guacamole.
Warming Wednesday
It's the middle of the week. Keep it super simple by just sautéing some plant-based "chicken strips" from the company Beyond Meat or Gardein, and serve with a simple quinoa dish. Cook 1 cup quinoa to 2 cups water for 10-15 minutes. Then toss in dried cranberries, pumpkin seeds, salt, lemon juice and olive oil. Serve with a side of steamed broccoli. Tempeh works well, too, as a quick protein source that can be flavored with Italian herbs while sautéing in olive oil.
Immune Boost Thursday
Create your own personalized dish inspired from Asian or Indian cuisines. Cook with time-honored, immune-boosting garlic, turmeric and ginger to ward off illness. Start by cooking Basmati rice or noodles in water. While those are cooking, use a food processor to combine a few cloves of chopped garlic, a teaspoon of fresh ginger and powdered (or fresh) turmeric in a food processor with a teaspoon of red curry paste and a generous amount of coconut milk. Use this as a base to simmer slivered carrots, cabbage, bamboo shoots, green onions and pre-cooked (or boxed) chickpeas or lentils. Serve with Basmati rice or noodles. If you don't have those special ingredients, you can always just sauté veggies in 1 tablespoon oil, and season with soy sauce and garlic.
Pizza Friday
If you haven't tried cashew cheese pizza, you haven't lived. You will thank me. Today's vegan cheese options are way better than they used to be, but cashew cheese is an experience. It's easy to find it pre-made in many grocery stores, but it's even easier to blend dry cashews (or walnuts), nutritional yeast, salt and garlic in a blender for your own basic homemade blend. For a more moist cheese consistency, soak cashews before blending, and add lemon juice. Use as a light topping on a veggie-laden pizza, with tomato sauce and fresh herbs. Serve with a side salad of dark leafy greens, cucumbers, olives and artichoke hearts.
Souper Saturday
No one wants to spend a Saturday inside prepping food. Let your slow cooker do the hard work for you. Make Sunshine Soup on cold days. In the morning, put chopped carrots, celery, potatoes and lentils in a slow cooker with a veggie bouillon cube and enough water to cover by two inches. When you get home and the soup is almost ready to serve, throw in some frozen corn and chopped kale. Serve with crusty garlic bread or pita wedges and hummus. Bonus points if you add cubed butternut squash in the morning.
Pasta Sunday
Red lentil flour or bean flour pastas are very popular with dancers because they are tasty, gluten-free and packed with protein, iron, zinc and fiber. Cook in water just like regular pasta, but to save time, add chopped broccoli to the last 4-5 minutes of cooking. Drain pasta and broccoli together, and serve with a pre-made marinara sauce. Bonus points if you top the pasta with kale, garlic and mushrooms sautéed in a small amount of olive oil. A variation of this might be to replace pasta with gnocchi.
Menu planning services and resources to consider:
Personalized Meal Planning for Dancers, and The Nutrition for Great Performances Resource Book available at www.dancernutrition.com.
Also check out Purple Carrot, Lighter, Happy Herbivore and My Menu Pal. 
By Emily C. Harrison MS, RD, LD Nutrition for Great Performances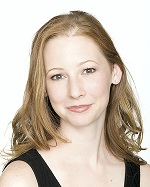 Emily Cook Harrison MS, RD, LD 
Emily is a registered dietitian and holds both a bachelor's and master's degree in nutrition from Georgia State University. Her master's thesis research was on elite level ballet dancers and nutrition and she has experience providing nutrition services for weight management, sports nutrition, disordered eating, disease prevention, and food allergies. Emily was a professional dancer for eleven years with the Atlanta Ballet and several other companies. She is a dance educator and the mother of two young children. She now runs the Centre for Dance Nutrition and Healthy Lifestyles. She can be reached at emily@dancernutrition.com
www.dancernutrition.com